Welcome to the Da'wah Institute (DIN)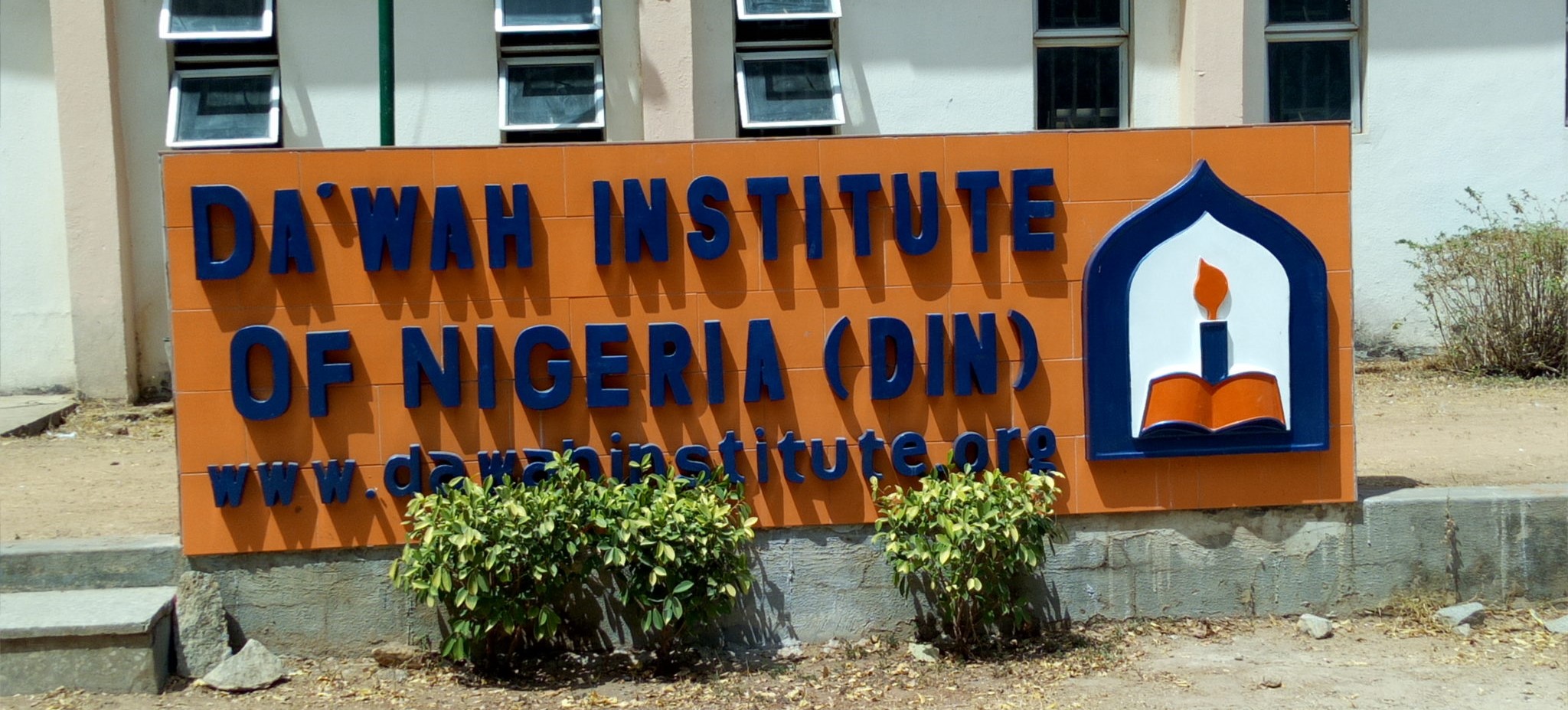 The Da'wah Institute (DIN) is the research and public enlightenment department of the Islamic Education Trust (IET) which has its headquarters in Minna, and Zonal Coordinators across Nigeria and West Africa. The DIN Complex in Minna, houses the Institutes' offices, an audio and video recording studio, research room, library and reading room, classrooms, a hall (1000 people capacity), store, and the DIN Hostels (62 residential capacity).
The DIN also partners with other organizations, Muslim or non-Muslim, governmental or NGO for comprehensive capacity building, improved Da'wah effectiveness and in furthering its objectives of strategic good of the society at large. DIN's partners range from organizations based in Nigeria to other countries in Africa, North America, Australia, South Asia, Europe, and the Middle East.
It conducts training programs on Islam and Dialogue for Peaceful Coexistence, as well as Ethical Reform Programme, Business and Financial Literacy, Pre-marital and Marital Counselling, Da'wah Resource Management, Da'wah Grassroots Program, Imam training courses amongst others. The DIN also produces audio-visuals and other multimedia contents.
The DIN Vision
To be a dynamic organization that develops resources and methods for the effective realization of the Ummah's potentials for the dissemination and application of the correct message of Islam for greater social justice and peaceful coexistence.
The DIN Mission
To strive in the capacity building and empowerment of other Islamic organizations and individuals involved in facilitating the correct understanding of the message of Islam.
Click here to see Our Approach to BRAVE-TAN in a schematic diagram.
There is a growing contemporary phenomenon of clash of extremisms everywhere – whether secular, religious, racial, ethnic, nationalist, etc. – that agitate one another to spiralling intensities and degrees of prejudice, discrimination, abuse and violence. This is troubling because violent extremism is contradictory to the enduring core values of the religious beliefs and mainstream teachings of Islam with its focus on spirituality, compassion, justice, excellence in character, social service and faith in God, etc.
To this end the DIN has created courses, books and other research materials to train individuals, youth and religious leaders on ways of Preventing Violence Extremism (PVE), Combating Violent Extremism (CVE) and Building Community Resilience with focus on ideology of violent extremist through Alternative Narratives.
Over the years the DIN has trained thousands of trainees from Nigeria and across the world, and facilitated and monitored step-down courses organised by trainees.